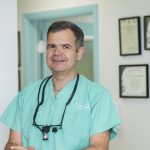 Dr. George Batgidis DDS FIADFE FAAID GDC
Dental Oral Surgery | Fellowship in Oral Implantology in Brookdale Hospital Medical Center and New York University in New York
Dr. George Batgidis DDS FIADFE FAAID GDC Biography
Dr. George Batgidis has over 23 years' experience, providing comprehensive cosmetic and general dentistry services to patients in the United States and Europe. He is a Dental Surgeon specializing in procedures in the field of Oral Dental Surgery and Dental Implants. Dr. Batgidis earned his dental degree (DDS) from the Aristotle University of Thessaloniki, Greece in 1991. Following graduation, he served as a general dentist in the Hellenic Air Force before continuing his education as a Fellow in the prestigious Oral Implantology and Biomaterials program, at Brookdale University Hospital and Medical Center, New York and completed a two year Maxi Course of Oral Implantology, at New York University. While at Brookdale University Hospital and Medical Centre he studied under program Director, Dr. Norman Cranin (Founder – American Board of Oral Implantology and pioneer of Dental Implants in the United States). During his Fellowship training, in the laboratory of Dr. N. Cranin, he performed extended research on the types of membranes and bones used for bone regeneration combined with all types of dental implants. Dr. Batgidis was recognized for his academic achievements in the field of Oral Implantology and awarded a Certificate of Appreciation by Dr. N. Cranin. Upon completing his Fellowship, Dr. Batgidis established several successful private dental clinics. He has pioneered the way in custom dental implant placements, full arch restorations, custom crowns and porcelain veneers for over 20 years. He served as a scientific adviser in Continuing Dental Education for a branch of the New York University in Greece. In 2013 Dr. Batgidis relocated to the Cayman Islands and opened a new Private Clinic, Pasadora Family Dental Centre. The Clinic now offers Cosmetic, Pediatric, Oral Dental Surgery, Orthodontic and General Dentistry procedures. His experience and knowledge combined with state-of-the-art technology and advanced cosmetic dental treatments allow Dr. Batgidis to deliver quality dental care to patients. In his free time, he enjoys playing tennis, sailing, and riding his motorbike. Currently, he resides in Grand Cayman, Cayman Islands, with his wife and their two sons. Associations: A member of the American Academy of Implant Dentistry. Dr. Batgidis is a Distinguished Fellow of the International Academy of Dental Facial Esthetics, the Hellenic Dental Society of New York and the Pan-Hellenic Dental Society. A member of the American Dental Association and is a registered member of the General Dental Council of the United Kingdom and Cayman Islands Medical and Dental Society.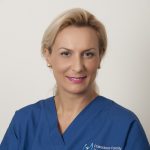 Dr. Kathy Fysikoudi DDS HSPD (HonM)
Pediatric, Preventative & Special Care Dental Services CDE New York University
Dr. Kathy Fysikoudi DDS HSPD (HonM) Biography
Dr. Kathy Fysikoudi has been providing Pediatric and Special Care Dentistry, for over 20 years. Dr. Kathy practices Family Dentistry with a special focus on Pediatric Dentistry. Dr. Kathy earned her Dental Degree (DDS) from Aristotle University of Thessaloniki, Greece. Following graduation she continued her education in the New York University Continuing Dental Education Programs, in the fields of Family, Pediatric and Preventative Dentistry. Upon completion of her studies Dr. Kathy established and oversaw a successful private dental practice while being a philanthropic member of the community. As President of the Pella Dental Association, Dr. Kathy delivered seminars on dental hygiene and preventative oral care to over 4,000 school-aged children in rural and underprivileged areas across Greece. In addition, Dr. Kathy founded a mobile dental unit and organized a team of 25 volunteers (Family and Pediatric Dentists from the State of Pella) providing free dental care services to over 200 underprivileged children in extremely remote areas. Dr. Kathy has extensive clinical experience in behavioral management and excellent skills in establishing trusting relationships with her pediatric and special care patients. She attended the Saint Christopher's Children Hospital, in Philadelphia, PA, as a visiting scholar in the department of Pediatric Dentistry, (A.J Chialastri, Clinical Director of the Program) she practiced procedures in Conscious Sedation, Oral Rehabilitations with General Anesthesia and Dental Treatments for Patients with Special Needs. She routinely performs pediatric dental trauma management and restoration, operating room dentistry and emergency dental treatments. Dr. Kathy treats her patients in a warm, nurturing environment to minimize their stress levels. Dr. Kathy moved to the Cayman Islands in 2013 to join her Caymanian family. Dr. Kathy is a registered member of the General Dental Council of UK, a member of the Hellenic Society of Pediatric Dentistry, a member of the Pan Hellenic Dental Society and a member of the Cayman Islands Medical and Dental Society. Dr. Kathy is fluent in English, German and Greek.. In her free time, she enjoys snorkeling in the magnificent Cayman Islands waters, sailing and exploring the beauty of the Islands with her husband Dr. George and their two sons.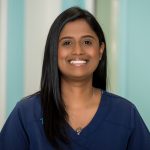 Chantel Moodley RDA COrthA BLS
Registered Dental Assistant, Orthodontic and Paediatric Assistant | Durban University of Technology (Dipl)
Chantel Moodley RDA COrthA BLS Biography
Chantel joined Pasadora Family Dental Centre in October 2016. She completed her studies in dental assisting at Durban University in South Africa. Postgraduate education over the last 15 years as allowed her to focus on orthodontics and paediatrics, which is her passion. Her goal is to incorporate the wealth of knowledge and customer service that she has acquired to equip our team to best serve our patients and their families. Chantel says the most rewarding part of her job is seeing patients transition from being overly shy and insecure about their smiles to having undeniable confidence and wanting to smile all the time. She enjoys reading classic literature, baking and spending time with her family. She is happily married to a mechanical engineer and they have one lovely boy.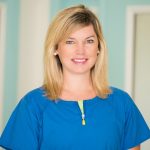 Alison Murphy RDH DEC CRP-C
Registered Dental Hygienist | WHIMIS trained CEGEP College Montreal, Canada
Alison Murphy RDH DEC CRP-C Biography
Alison holds a Diploma in Dental Hygiene from John Abbott College in Montreal, Canada and is licensed to Self-Initiate Dental Hygiene Practice by the College of Dental Hygienists of Nova Scotia. She is an active member of the Canadian Dental Hygienists Association, a member of Dentists without Borders and currently registered to practice with the Medical and Dental Council of the Cayman Islands. She moved to Grand Cayman in 2016 to join Pasadora Family Dental Centre, were she practices Dental Hygiene for adults and children, with a special focus on patients with orthodontic appliances. Orthodontic patients need continued guidance in regards to their oral hygiene, since braces and appliances can be a real challenge; Alison has a unique way to teach patients and parents how to care for their oral health in an easy and effective way. Alison loves sports and enjoys a healthy lifestyle, she grew up playing ice hockey and competed at the college level in Canada. In Cayman, her passion is running and cycling. She is also team member of the Cayman Islands Flag Football Association Women's League. Languages: English and French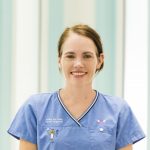 Aisling McNally RDH DN OHD
Registered Dental Hygienist | Dental Hygiene Diploma Trinity College University of Dublin
Aisling McNally RDH DN OHD Biography
Graduate from Trinity College in Dublin UK with a Hygiene Diploma. Likes working with children and educating them on Oral Hygiene and advising them in the sweetest and convincing way how a healthy diet is important not only for their teeth but also for their overall health. Parents love her approach and children adore her. Likes reading literary fiction. In her free time, she likes swimming and dance aerobics. Healthy cooking is her strong field as she likes to cook for friends as entertainment. Her husband is a teacher in Grand Cayman, and they have two young beautiful children.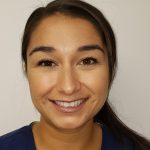 Nicole Moore RDH CRP-HCP CRP-C
Registered Dental Hygienist | Dental Hygiene Diploma Vancouver Island University, Canada
Nicole Moore RDH CRP-HCP CRP-C Biography
Nicole graduated from Vancouver Island University in 2013 from the Dental Hygiene Diploma program. For 6 years she worked a Dental Hygienist in Vancouver, Canada before deciding to move to the Cayman Islands. Nicole has experience working in various types of specialized dental clinics and has specialized training such as administering local anaesthetic. Nicole enjoys making patients, young and old, feel comfortable and cared for in the dental chair. She believes this is the most important when helping individuals achieve optimal oral health. You can expect gentle and throughout dental cleanings. Nicole is compassionate and values communication, in order to help patients make informed decisions about their oral health. When Nicole is not working she leads an active lifestyle. You may find her swimming and running on the beach with her dog or practising yoga. In 2017, Nicole became a certified Yoga Instructor as she is passionate about helping others lead healthy and happy lives.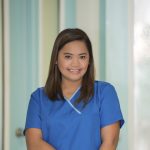 Kadeen Santiago BchN RN ACLS
Registered Nurse, Dental Oral Surgery Nurse | University of La Sallette (Bch)
Kadeen Santiago BchN RN ACLS Biography
Kadeen's view: "Care for one, that's love. Care for few, that's a family. Care for hundreds that's Nursing." Kadeen graduated from University of La Salette College the year of 2011 with a degree of Bachelor of Science in Nursing. After three years of practising nursing in major hospitals in the Philippines and in the Arab Emirates, in 2014 Kadeen joined Pasadora Family Dental Centre as a Dental Oral Surgery Nurse. Kadeen's duties among assisting in dental oral surgical procedures are ensuring patients wellness during and after the surgical procedure, checking and monitoring patients vitals, giving pre and post-op instructions, ensuring that the medications are correctly administrated for patients before and after the surgical procedures, following up patients treatments and making sure that patients leave the office well informed and happy. In her free time, Kadeen plays the guitar and enjoys travelling around the world to watch the sunsets along the horizon. No wonder Kadeen adores Cayman, as she prescribes the colors of the sun towards sundown are unique and only seen here in Cayman.